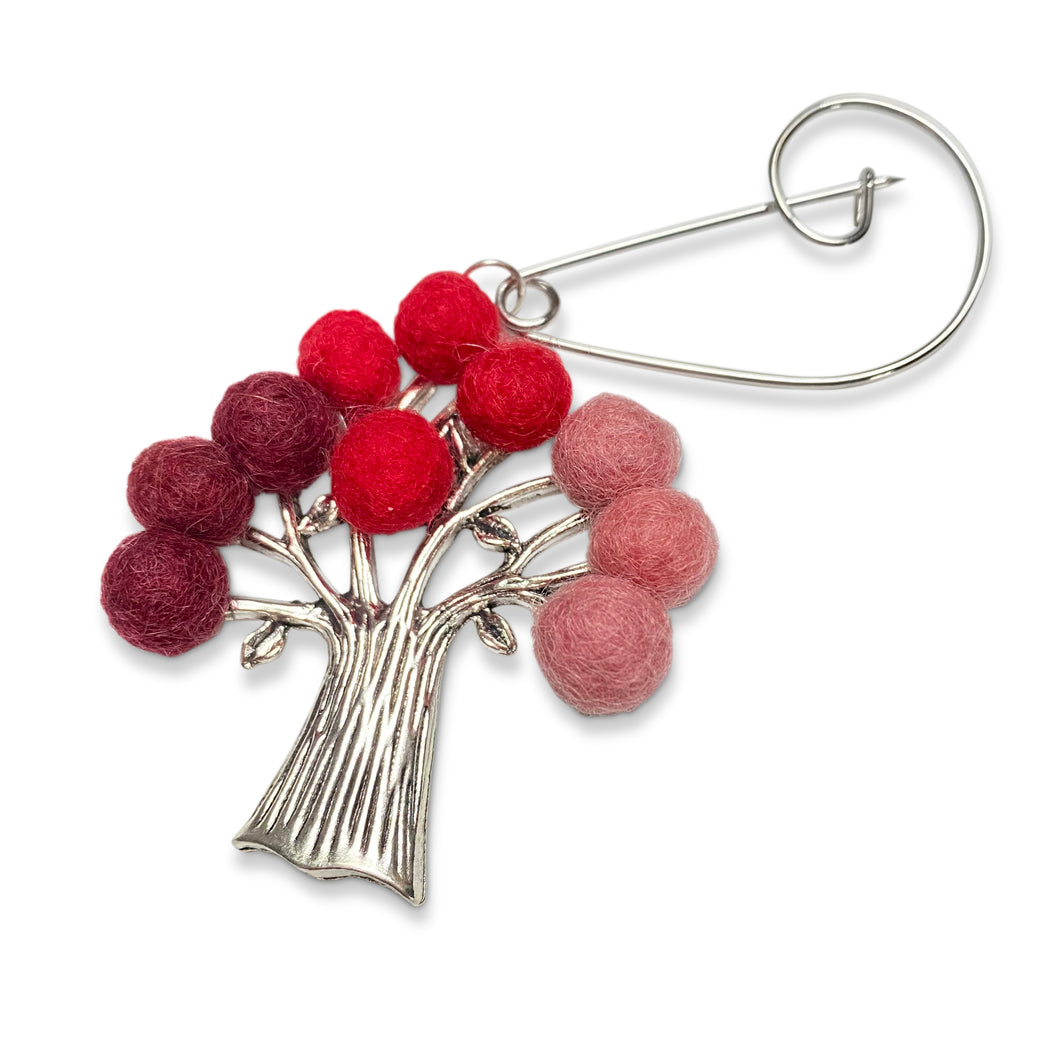 Tree Of Life Brooch Red **PRE ORDER**
Gist Jewellery
A stunning statement brooch, using handmade wool felt balls as the tree blooms the texture of the wool nestled together, gives it real dimension. As you can see it comes on a Swirl brooch pin which is a modern feel to the classic brooch. It can be worn vertical or horizontal the choice is yours.
Also available in the tree design is matching pendants and bag charms.
Please choose your preferred colour from the drop down list under the item title. 
Bead Size: approx 10 mm each.
Lengths approx : Tree is 2.5 inches approx
Please NOTE: these are handmade felt balls, size and colour might vary ever so slightly.
We have tried our hardest to show the colours as accurately as possible but because of different computer settings the colours will vary on different screens.